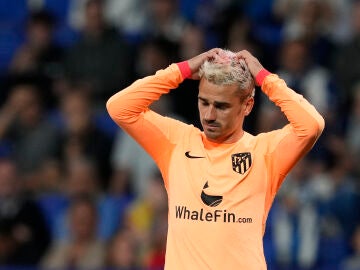 A 3D image shows that VAR validated Griezmann's goal against Espanyol, which was Atlético's second, without the ball completely crossing the goal line. It may not be valid because it is a technology not authorized by the competition, but at least it is as reliable, or more, than the official image that awarded the goal without there being a conclusive perspective.
The image has been published on Twitter by the @ArchivoVAR account that belongs to Nacho Tellado, the architect who became famous on a television program for drawing the offside lines before VAR existed. And in it you can see how Pacheco clears the ball when he still has a part to go into the goal. According to this image. the VAR should not have validated the goal and, given the subsequent development of the game, Espanyol would have ended up beating Atlético 3-2.
Neither the referee nor the linesman validated the goal and not even Griezmann claimed it. But the authority of the VAR prevailed against common sense and evidence.