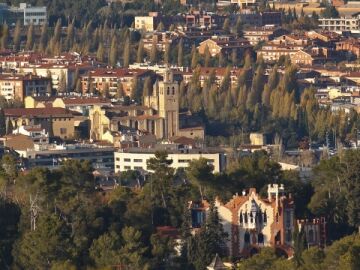 Sant Cugat del Vallès is the jewel in the Crown outside of the great Barcelona. The town in the metropolitan area is the city with the least unemployment in all of Spain, according to the publication "Urban Indicators" presented by the National Institute of Statistics (INE). It is also the second with the highest average per capita income and one of those that can boast a greater life expectancy.
With an unemployment rate of 5.2% at the end of 2022, Sant Cugat has snatched first place from Pozuelo de Alarcón (5.8%), in Madrid, another of the usual ones in the rankings.
As if that were not enough, the municipality is, with an average of 84 years, the eleventh in a list led by four other cities in the Community of Madrid and in which Sant Cugat is the only representative of Catalonia.
And on the average income of its entire population, it is 21,304 euros per inhabitant, the second highest of the towns in all of Spain. In other words, it is the king municipality of Catalonia, one of the best in the State and the main loot this May 28 in the general elections.
Of course, the battle is expected to be arduous in this town of almost 100,000 inhabitants, 15 kilometers from the center of Barcelona, ​​adjacent to Collserola and located in its upper part. Traditional convergent fiefdom – the party of Pujol and Mas ruled for 32 years without interruption – ERC broke the bank four years ago when it signed a pact with the PSC and the CUP to achieve the city's command rod. A double blow that allowed the Republicans to gain a foothold in the always difficult metropolitan area of ​​Barcelona and deal a serious setback to the post-convergents, rivals for independence hegemony.
The Republican Mireia Ingla became mayor in June 2019 after securing the investiture with the votes of the PSC and the CUP, which joined the municipal government. All after rejecting the offer in extremis from Junts to govern the ERC for two years and the post-convergent two years.
At the polls, the distribution was as follows: Junts 9, ERC 6, PSC 4, Ciudadanos 3 and the CUP 3. Now, the Republican mayoress calls for a "wider majority", while the post-convergents have indicated Sant Cugat in red as his big goal in Barcelona. Its candidate is Josep Maria Vallès, a former journalist related to the more moderate wing, with the former vice president of the Generalitat, Jordi Puigneró, as number 5.