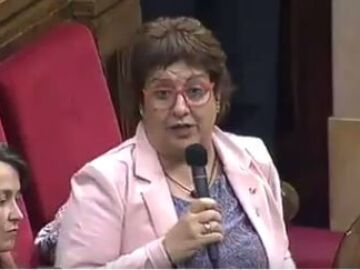 The former Minister of Labor, Social Affairs and Family Dolors Bassa (ERC) pointed out on her Twitter account and before the electoral debate on Tuesday on TV3 "Let's eliminate those parties that candidates present themselves on #DebatTV3CatRadio in Spanish. We do not want the reconquest of Spain in Catalonia", forgetting that the candidate of the party in Santa Coloma de Gramenet, Gabriel Rufián, is a Spanish speaker.
Regarding his conviction for the illegal referendum and participation in the independence "procés", Bassa argued before the Supreme Court that the Second Chamber "violates his fundamental rights with the interpretation it has made of the reform of the crimes of sedition and embezzlement to review his sentence.
The magistrates decided not to modify the sentence of 12 years of absolute disqualification that he was fulfilling the ERC policy and former general secretary of the UGT union in Girona – the prison sentence was pardoned in 2021 by the Government – despite the fact that he modified his sentence .