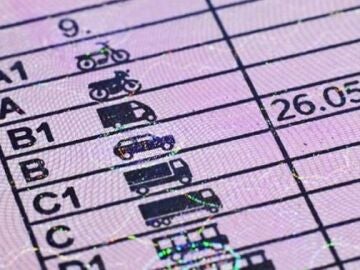 The proliferation of Internet pages that offer to obtain a driver's license without the need to take any kind of test has forced the General Directorate of Traffic (DGT) to issue a warning to the population. From Traffic they remember that it is "essential" to pass a knowledge test in order to have the permit. And in the case of non-EU foreigners who already have one, exchange it for a Spanish one in case of being a citizen of countries with which there is an exchange agreement.
Likewise, the DGT has reported that the Central Research and Analysis Group (Central GIAT) of the Traffic Group of the Civil Guard, has been investigating several pages of this type in recent weeks that offer to obtain a permit of "legal" Spanish driving simply by paying an amount of money that, for example, in the case of the B permit amounts to €850.
Alert that this type of website usually always uses the same procedure to defraud users. They are advertised on the Internet, with a mobile phone number as the only way of contact, through which they ask the interested party to send all the complete information (name, surname, ID, date of birth, etc.) in addition to a photograph of the owner and another of the firm.
Once, supposedly, they have verified the authenticity of the data, they send the number of the checking account into which the requested amount must be deposited by bank transfer and, after paying said amount, they disappear without a trace. They are usually temporary web pages, with Spanish telephone numbers of non-existent holders, which do not allow calls to be received but only data and which, furthermore, are constantly changing so as not to leave traces of their activity.
These types of scams are usually directed at migrants from third countries who are led to think that it is possible to obtain a driving license without taking any prior examination, which is why Traffic insists on making it clear that this is impossible.