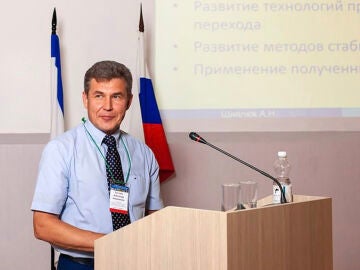 The director of a major Russian scientific institute, arrested on suspicion of "high treason" along with two other experts in hypersonic missile technology, has been accused of revealing secrets to China, according to 'Newsweek'.
Alexander Shiplyuk, director of Siberia's Khristianovich Institute of Theoretical and Applied Mechanics (ITAM), is suspected of handing over classified material at a scientific conference in China in 2017.
The defendant, 56, maintains his innocence and insists that the information in question was not classified and was freely available on the internet.
"He is convinced that the information was not secret," said these sources. Shiplyuk was arrested last August and this alleged Chinese connection would make this Russian scientist the latest to be arrested for allegedly revealing secrets to Beijing.
Kremlin spokesman Dmitri Peskov said that the security services were watching for possible cases related to "treason." "This is very important work," he added. "It's happening all the time and it's almost impossible to talk about any kind of trend here," Peskov stressed.
Russian President Vladimir Putin has repeatedly said that Russia is a world leader in hypersonic missiles, state-of-the-art weapons capable of carrying payloads of up to 10 times the speed of sound to pierce air defense systems.
The ITAM cases, as well as previous treason arrests, suggest that Moscow is wary of losing any technological advantage, even to China, an ally it has become increasingly dependent on for political and commercial support since launching its invasion of Ukraine 15 months ago.
Last year, laser specialist Dmitry Kolker was arrested in Siberia on treason charges, but died two days later of cancer. His lawyer, Alexander Fedulov, said last week that Kolker was accused of passing secrets to China, a charge the scientist's family denied.
Alexander Lukanin, a scientist from the Siberian city of Tomsk, was arrested in 2020 on suspicion of passing technological secrets to Beijing, the Russian state news agency TASS reported at the time. Last year he was sentenced to seven and a half years in prison.
Valery Mitko, a scientist who heads the Arctic Academy of Sciences in St. Petersburg, was also accused in 2020 of passing secrets to China, where he regularly traveled to give lectures. He died two years later while under house arrest.