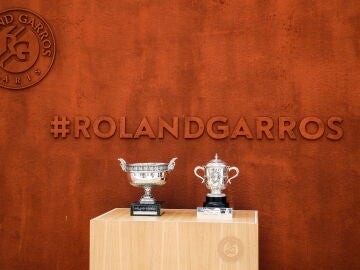 The triumph of Daniil Medvedev in the Masters 1,000 in Rome placed him as number two in the world and partly changed the forecast for the draw for Roland Garros, the great event on clay that is about to begin (it will do so on Sunday 28 May). Carlos Alcaraz arrives as number one. It will be the first time that he faces a Grand Slam at the top, since he could not go to the Australian Open due to injury, and there he lost the crown. Everything indicated that he could only face Novak Djokovic in a hypothetical final, but when the Serbian fell to number three, those plans were altered and we had to wait for the draw… In which there was no luck: Alcaraz and Djokovic, if they were face, it will be in the semifinals, although the road to get there is long and you have to go little by little.
Many obstacles
More in the case of Alcaraz, who is only facing his third participation in the final draw in Paris, since he has just turned 20. In the first, in 2021, he was left out by the German Struff, who was the rival who recently made it so difficult for him in the final of the Mutua Madrid Open. Last year he came across the best Alexander Zverez in the round of 16 and the German defeated him in a match in which Carlos went from less to more, but he started by losing two sets and could no longer recover. As far as Djokovic is concerned, he has won twice in Paris and is the only tennis player to have beaten Nadal twice there. He has not had a good season on clay, but he does not hide that he is focused on the Grand Slams, where his level tends to rise.
Alcaraz will begin his participation against a player from the previous one. Later, it would be his turn, always according to the logic of the ranking or the state of form, against the Australian O 'Connell or the Japanese Taro Daniel. It doesn't seem like a bad start, although what happened in Rome, Carlos' defeat against Marozsan (the Hungarian was left out of Roland Garros after losing in the previous phase) is one more example that you have to think game by game. Shapovalov would be a rival to watch out for in the third round. The Canadian has undoubted talent, but plays too risky. If he touches you the day he scores them all… In the round of 16, Alcaraz's path, as long as he manages to advance, I would cross him with Norrie or the Italian Musseti; in the quarterfinals, with Tsitsipas, and the aforementioned semifinal with Djokovic, before a final theoretically against Medvedev or Rune.
For Novak. the big rivals could be Spanish (Hurkacz and Davidovich) or Hurkacz and Rublev, in the quarterfinals.