It is no secret that Rocío Flores and her brother David are very close. The two experienced dramatic situations in the past and all these years they have been very supportive of each other. Although the family tries to protect the youngest due to her special condition, Rocío Jurado's granddaughter occasionally shares a video or image on her social networks that always brings a smile to the more than 700,000 Instagram followers of she.
On this occasion, Rocío Flores has made public a most special moment with her brother David and his partner, Manuel Bedmar, who is also very close to the young son of Rocío Carrasco and Antonio David Flores. The young man has a fun conversation with his brother-in-law, whom he humorously refers to as "Manuel tocapelotas." The influencer can't help but laugh out loud when she hears it, and points out: "These moments give me life. I'm so grateful to have such a special person like my brother in my life… I can't explain what it makes me feel. I listen to him and my soul heals. He is my vitamin person and my peace."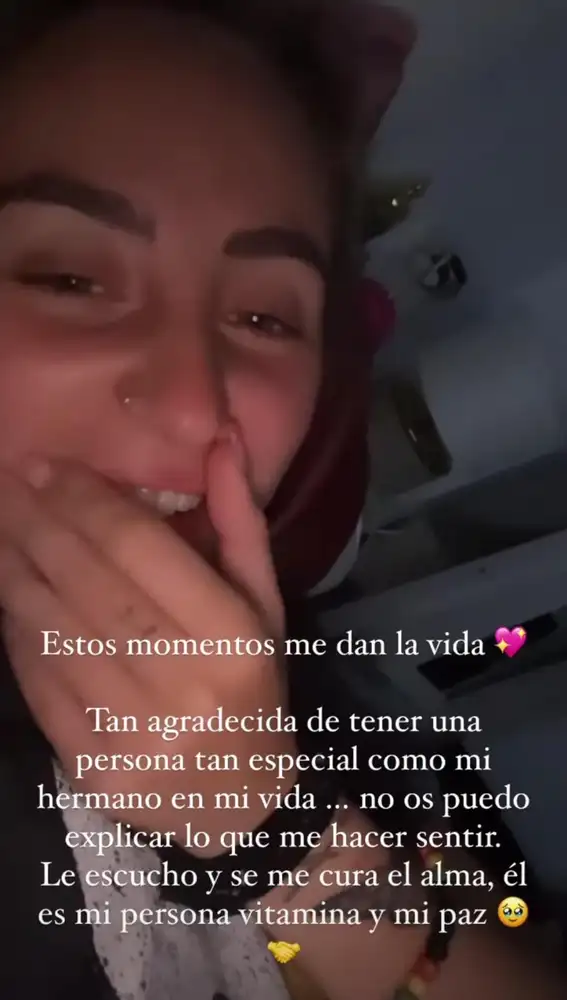 Rocío Flores enjoys a fun moment with her brother David Social networks
The truth is that David Flores has shown on more than one occasion that he has a heart of gold and an infinite capacity to brighten the day of everyone around him.
David wants a girlfriend
Throughout the conversation that Rocío Flores has shared, her partner and her brother begin to play "Pasapalabra" and David Flores asks a question: "It starts with the letter N. I really want to have it", and his brother-in-law does not know He thinks about it: "Bride!" It seems that Rocío Jurado's little grandson is looking for a suitor to occupy her heart, and who knows if they will soon end up being one more in the family.