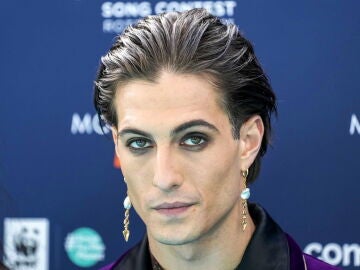 Since winning the Eurovision Song Contest in 2021, Maneskin have established themselves as one of the most famous musical groups in the music industry. Proof of this has been their European tour, under the name of #LoudKidsTour, in which the four members of the group (Ethan Torchio, Victoria De Angelis, Damiano David and Thomas Raggi) have filled stadiums and halls to full capacity.
The last concert that closed this tour was in Tallinn, Estonia. The Italian band wanted to thank all their fans for the support received through a publication on social networks. "32 concerts, 3 months, 24 cities later and it's an end guys. Our European #LoudKidsTour is over! THANK YOU TALLINN for the best possible ending to the tour and thanks to all the crowds in every city for the love, to every person who made this tour so exciting and hilarious, to our team and family. We love you! Getting ready for the RUSH! World tour now, see you there," they posted with photos from the tour.
The confirmation of the new tour that he has prepared, #RushTour, has delighted the followers of the band but even more so the photos that the singer, Damiano, has shared. The Italian wanted to close this tour by uploading two photos completely naked. "The tour is over, it means I'll be naked smoking joints all day," he captioned both photos where a black heart hides his personal instrument.
The publication, which has reached almost a million "likes", has gone around the world causing all kinds of reactions, especially that of the fans who have shown, soon after, more joy to see the singer without so many clothes than for the start of the new tour, which will begin in September.