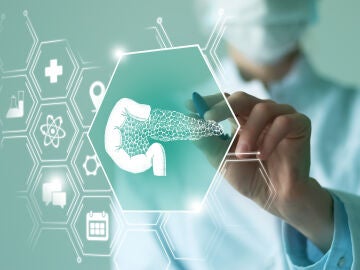 Currently, type 1 diabetes affects 46.3 million people worldwide and each year the number of those affected increases by 3%. The treatment of this disease requires precise calculations of the insulin to be administered and bothersome daily injections to avoid peripheral diseases caused by extreme rises or falls in blood sugar. Many patients need several doses a day to control their levels and protect themselves from these related conditions.
Standard methods of insulin administration involve multiple daily injections with tiny needles, a technique that can be uncomfortable and painful, thus reducing quality of life. Normally, the pancreas naturally produces insulin, which is transported to the liver to help process glucose. However, people with type 1 diabetes do not produce enough insulin, so it is necessary to give a supplemental dose to all patients.
For all this, artificial organs appear, a technology with the potential to greatly transform the treatment of diabetes and eliminate injections. Specifically, there is a newly developed bionic pancreas that promises to become a revolutionary device. Your secret? It uses a unique algorithm to control implanted insulin pumps that is tailored to each patient and eliminates oversights or forgetfulness.
But before going on to explain the originality of this new system, it should be noted that artificial pancreas have been in development for years and are advancing rapidly. Its operation is based on insulin sensors that are implanted under the skin, as well as pumps that automatically administer small doses of insulin throughout the day into the body through a catheter and increasingly sophisticated control algorithms.
The current method of automated insulin delivery requires patients to manually enter the number of carbohydrates they consume, announcing their meals to the system before eating. It is also slow to detect and deliver insulin. These delays, along with the likelihood of errors in manual meal calculations, make the system prone to inaccuracies and increase the prevalence of hyperinsulinemia, a state of elevated insulin in patients that causes disease of the large blood vessels. .
However, in the new study published in APL Bioengineering by AIP Publishing, researchers from the University of Padua, the University of Pavia and Yale University claim to have devised an innovative algorithm to control implanted insulin pumps.
One of its main characteristics is that it takes into account the unique characteristics of each patient and that the administration is intraperitoneal (within the abdominal cavity), which is highly relevant.
"Intraperitoneal infusion of insulin is not only much more physiological because it reproduces or mimics natural physiology, but it is faster and simplifies the problem of control because there are no delays," explains Claudio Cobelli. "This means you can have a very simple and robust controller to handle everyday situations," he adds.
In essence, tying together previous work and current experiments, the researchers successfully demonstrated the similarities between intraperitoneal insulin delivery and the physiology of natural insulin secretion. In addition, the researchers have developed a model that can account for individual patient differences and have validated a pump control algorithm that does not require meal announcements. All of this has been tested using a US FDA-approved diabetes computer simulation.
"It's a great advantage. It helps tune devices and allows for customization," says Cobelli. "Each person has different needs, so you have to customize the algorithms," she concludes. His work is part of a multi-year European collaborative project called "FORGET DIABETES," whose goal is to rapidly advance automated insulin delivery technologies all the way to clinical trials.