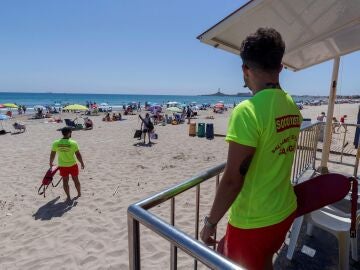 Despite the high labor volatility, Spain will close to 21 million Social Security affiliates this summer. This is estimated by the quarterly report on the labor market prepared by Adecco, which emphasizes that in the third quarter there will be 20.96 million affiliates (2% more than in the same period of 2022), after a second quarter also of growth that would close with 20.75 million affiliates (1.4% above the figure of a year earlier).
Adecco estimates that the number of affiliates will grow every month until September (last month of the forecast), after a second quarter of "additional strengthening in job creation" as a result of the good prospects for tourism.
"It seems that we are entering a second four-month period of recovery, but not exempt from the feeling that we are still living in times of enormous volatility," says the director of The Adecco Group Institute, Javier Blasco in the report.
The hiring campaign for the summer will cause unemployment to drop to 2.95 million for the second quarter (1.2% more than in the same period last year) and to 2.93 million in the third (which would imply a 1.6% less than in 2022).
Thus, the unemployment rate forecast for the second quarter is 12.5% ​​(0.02 percentage points lower than that of 2022) and 12.3% in the third (0.4 points lower than that of the same quarter of a year earlier).