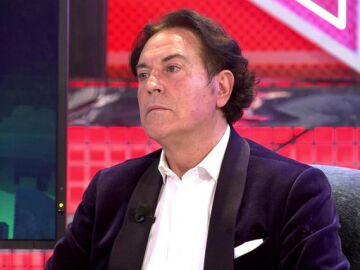 Some statements by Pipi Estrada have sparked controversy when commenting on the racist insults directed at Vinicius Junior, a Real Madrid player, during the match at Mestalla on Sunday, May 21. During his participation in the 'La tribu' gathering on Radio Marca, the sports journalist denied the existence of racism in our country.
"Today I am not going to follow the politically correct rules," Estrada began by saying this Wednesday, May 24. "What happened in Mestalla was an offensive and stupid act on the part of a group of people who decided to 'annoy this person' […]. But going from an insult to turning it into racism seems unfortunate to me, because in Spain, thank God, there is freedom and black people can walk without being bothered," the journalist concluded.
"Pipi, I think you're wrong," replied Miguel Quintana, also a journalist, one of the few gatherings who opposed his partner's speech. "Saying that calling a black person 'monkey' is not racism is a historical error, please," argued Quintana, supported by Ricardo Sierra: "It is a racist insult."
"That's not racism," Estrada defended himself, visibly upset by the global repercussions of what happened in Valencia. "But how can we allow it to be said internationally that Spain is a racist country?" the 'Save Me' collaborator continued. "For comments like yours," Quintana replied. "There is no racism in Spain! I have black friends who play soccer!" He continued, perplexing Quintana: "You are embarrassing me." And that's not all, before stating that discrimination does not exist in our country, Estrada made a direct reference to Vinicius: "Santiago Bernabéu would have put Vinicius on a plane and sent him back to Brazil."
Quintana, director of 'La Pizarra de Quintana' on Radio Marca and 'El Post' on DAZN, made his position clear on his Twitter account after participating in the controversial sports gathering: "The truth is, I feel very ashamed," he admitted. Several users asked him why he did not get up from the table when he heard these comments and he tried to explain: "I remain in the gathering out of responsibility, so that these speeches are refuted on the radio. If we leave these spaces, only opinion remains of those who affirm that calling Vinicius Junior 'monkey' is not a racist act. We cannot take a step back".