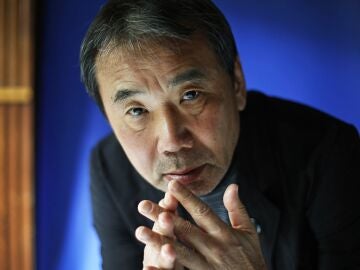 In 2017, the Nobel Prize for Literature was awarded to Kazuo Ishiguro, who was born in Japan in 1954 but had lived in England since he was five years old and who is considered by all or almost all to be a British writer. The Princess of Asturias Award now recognizes the literary career of another Japanese author, Haruki Murakami, an eternal Nobel candidate (he is proud, as he declared in an interview with "The New Yorker", that an elegant and classy novelist never talks about his ex-girlfriends nor the Nobel Prize) and that he is also influenced in an overwhelming and evident way by the push of Western culture to the point that some critics and writers from his country think that what he writes, although it is literature, is not strictly japanese literature.
In fact, with "Tokyo Blues", the book that made his name begin to shine on the sales charts as if it were written in neon lights, Murakami left his homeland and moved to the United States, the cradle of pop culture. , an adjective that, at times, along with surrealism, has been applied to his work. Later he would return, perhaps because there is no round trip without return, but, by then, he was already a true star, one of those writers who usually arouse admiration in books, who has a tail of fans and combines the unusual ability to make sales of his titles go hand in hand with the quality of his work and the recognition of critics. The proof of this success is a title: "1Q84", a fantastic root novel divided into three thick volumes and which became a "best seller" in his country.
Murakami, who at this point can afford the luxury of choosing which medium to interview him, enjoys a reputation that has allowed him to frequent different waters and streams without sticking to any formula. Something that makes him an unpredictable writer, who rejects tags and necklaces, who prefers to navigate freely. The same deals with an intimate story, where alienation, personal territory and isolation are crucial, as he likes to focus on souls in the underworld, entering the journalistic field, as he does in "Underground", a work that collects about sixty testimonies of the victims who suffered the terrorist attack of the Supreme Truth sect in the Tokyo subway, or even reflect on music, of enormous importance to him as he has recognized on more than one occasion.
Although, he has admitted, he has never felt comfortable in a realist style, he started from there to branch off again and again through a body of work full of ramifications. The reader may find that he cultivates the story with equal ease, as occurs in «Blind willow, sleeping woman» and «After the earthquake», to mention just two examples, as he finds it in «Jazz portrait» or «What do I talk about when I speak of writing", as in the novel with works as celebrated as "Kafka on the shore", "Chronicle of the bird that winds up the world", "Dance, dance, dance", "After Dark" or "The death of the Commander", also divided into two books and which, as the author acknowledged in an interview he gave, began with hardly any argument, without a preconceived plan, like a captain who sets sail without a compass or direction. However, these pages bring together three main issues in his case: loneliness, opera, there is the presence of "Don Giovanni", by Mozart, and painting.
In Murakami, where the dream also plays a leading role, it is curious to find a small but important little book that reveals a lot about his personality. That work is "What do I talk about when I talk about running", where he confesses, or reveals, as preferred, his love of running, especially the marathon, an athletic discipline that has its origins in ancient Greece, in a battle of such a name. Here he admits the interrelationship between his writing and his career (there is also an interrelationship with music: perhaps beneath all this beats some kind of score with its own time signature). In this title he talks about the will, which writing requires so much, trust, which is also another crucial ingredient, and, of course, the relationship between body and mind. Murakami, who smoked a lot and later quit, admits that he "thinks with his whole body" and goes so far as to ensure that "most of what I know about writing I have learned running down the street every morning." A custom that he still maintains. Every morning he goes out to complete a tour and say hello to the two or three cats that, as he has said on occasion, come his way and have become impromptu friends who provide him with company on those kilometers. Murakami may not be a "flâneur", which is already a very 19th century thing, but he is a "runner", which is already a very 21st century thing.