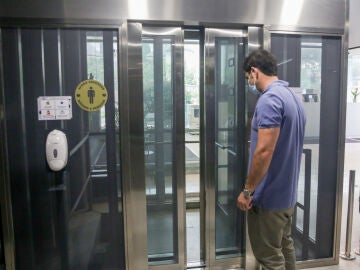 An investment that will change the life and day to day of many people from Madrid. The Community of Madrid will dedicate 52 million euros to the Lift Plan for residential buildings, with a forecast of 2,000 properties benefiting from this aid.
The Governing Council has authorized this program of the regional Executive for the assembly of new elevators between 2023/25 in homes that lack this resource, reported the vice president and Minister of Education and Universities, Enrique Ossorio.
This line of subsidies also includes complementary actions necessary to achieve universal accessibility, such as lifting platforms and ramps for people with reduced mobility. A fixed amount of 90,000 euros per intervention is established, provided that this figure does not exceed 80% of the eligible investment.
The buildings must have a height equal to or greater than three floors above ground level, that at least 50% of its built area has residential housing use, have an Assessment Report, be well preserved and maintained, and not have been beneficiaries of any other help with this same purpose and be up to date with the tax obligations with the Community of Madrid and Social Security.
The deadline for submitting applications will be four months from the day after the publication of these grants in the Official Gazette of the Community of Madrid (BOCM), scheduled for next week. The regulatory bases were already advanced on May 19.
As for the execution, it may not exceed 36 months from that same date. It will be extendable for the same period in the event that the municipal license or administrative authorization takes more than one year from its request.
People or entities that own residential properties for collective housing and the communities of owners or groups thereof are eligible for this subsidy. Payment will be made once accredited that the work is completely finished.