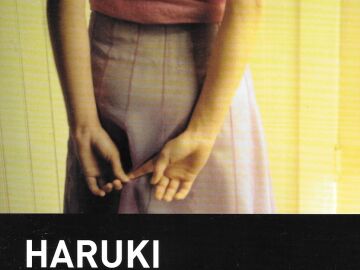 The Japanese writer Haruki Murakami is an international star. His books, more than twenty titles, have been translated into a multitude of languages ​​and make up a literary copus that draws on both tradition and surrealism. Themes such as loneliness or alienation make his narrative, with indisputable Japanese roots (although for some critics, not enough) a perfect work for the international reader. The eternal Nobel candidate already has the Princess of Asturias Award for Literature in his possession. Here are some titles to start reading or continue to do so.
1 Tokio Blues (1987).
This is an initiation novel, what is called "bildungsroman" that focuses on the adventures of a teenager who enters the University of Tokyo and who is assailed by doubts about that vital moment. The novel, which may be reminiscent of "The Catcher in the Rye," borrows the original title of a Beatles song, "Norwegian Wood," which is alluded to in several passages of Toru Watanabe's first-person narration. Murakami was greatly influenced by Western culture, in particular, by music and literature. Authors like Kurt Vonnegut and Richard Brautigan marked him and the success of this novel opened the doors to establishing his residence in Europe and the United States. This book made him a superstar among the youth of his country, attention that the writer disowned at first.
2. Kafka on the shore (2002).
This story, which celebrates the Czech writer right from the title, has elements of surrealism and fantasy and even nods to magical realism. It is about two stories that come together: that of the young kafka Tamura, who leaves the family home and meets Sakura and Oshima, a librarian. He spends his quiet days reading "The Thousand and One Nights" as well as the collection of Natsume Sōseki's works, until one day the police begin to investigate him for his strange connection to a macabre murder. The other is that of Satoru Nakata, a disabled old man who is dedicated to looking for lost cats in his neighborhood. Chasing a kitten, he sets out on a quest that will take him far from his house.
3."Chronicle of the bird that winds up the world" (1995)
Again, a story that deals with running away from home, escaping from a destiny that seems written, and also a cat, Murakami's favorite animal. It is about Tōru Okada who, after voluntarily leaving the law firm where he worked, and after the cat he takes care of escapes, receives a call that marks the beginning of increasingly strange situations, relating to extravagant characters, which causes a sensation of mixture of reality and fantasy.
4. "South of the border, west of the sun" (1992)
A man and a woman, who were childhood friends but lost contact, meet again. He leads a perfect life and apparently nothing invites him to change it, but the past, when it returns, reminds him that there are other things that he does not have and that, deep down, he has always missed.
5. "1Q84" (2009)
The title of this two-volume novel refers to George Orwell's "1984", but it is written that way because in Japanese, the letter "q" and the number "9" are homophones and both are pronounced "kyū". ». The action takes place in 1984, when Aomame realizes that he has entered a distorted reality, which he calls 1Q84, and also, another of the characters has a parallel with Orwell's Big Brother. It is a monumental 1,000-page story that has divided his followers between the staunch and the circumstantial.