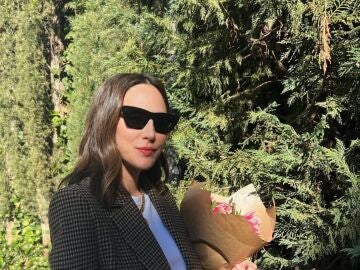 Tamara Falcó's wedding seems more and more like one of those gymkhanas in which hundreds of obstacles have to be overcome before reaching the finish line. His, in addition, followed by millions of people through social networks and television.
First it was the disloyalty to hype and cymbal of her boyfriend at the Burning Man festival. Then the hundreds of statements, each one more viral, from the Marquise de Griñón (that "not a nanosecond in the Metaverse" has already gone down in history ) followed by a romantic reconciliation, with a great trip to Bali included, which brought with it a huge "caught" in the form of photo retouching-slimming. It was a slip of Íñigo Onieva, who published the same photo as his girlfriend without going through the pertinent digital remodeling.
All of Spain is aware of the penultimate: the marquise has been left without a wedding dress, less than two months before the ceremony due to a misunderstanding with its designers.
But let's go back to Bali and the retouching to look slimmer… Or, more recently, to the hundreds of rumors that were unleashed last weekend when Tamara attended the wedding of one of her best friends: there is no program or publication that does not echoed the bride-to-be's weight gain. Among the most fat-phobic?, Alessandro Lequio, who launched in "The Ana Rosa Program" that "Tamara's perimeter is twice that of her mother's." And although Bibiana Fernandez, in the same program, asserted that: "It is not a bad thing to gain weight", that "the fundamental thing is health, regardless of aesthetics", the truth is that we ask ourselves from here why everyone is talking world of Tamara's body? Don't you remember that she has a thyroid problem? Be that as it may, we know on good authority that the runrún has reached nutrition consultations throughout Spain and it seems that the media pressure has made a dent in what they say is the favorite daughter of Mama Preysler, who would have proposed to lose between five and eight kilos for their wedding… In perhaps too record a time.
Thus, Falcó's supposed express diet causes him to mix gossip, with prejudices about weight and healthy concern about the type of diet he could follow.
Given the dates, the alert to possible (and dangerous) "miracle" solutions has been activated: "Diets so flash and, above all, without exhaustive control, pose risks," says Dr. Conchita Vidales, head of the Department of Advanced Nutrition at Clínica Martín del Yerro I Amselem A fast diet can only be done safely when it is supervised to the millimeter by a specialist, to assess that there is no nutritional deficiency that could affect health and to avoid rebound effects".
The expert assures that "the type of diet must be 100% personalized to the patient, but perhaps one option could be a tailor-made intermittent fasting formula with a very rigorous planning of intakes and schedules." Also, they explain from the Department of Aesthetic Medicine MYA, led by Dr. Moisés Amselem, "given the little margin, it can be a great option to have a boost in the form of medical-aesthetic equipment, such as Emsculpt technology: a cutting-edge device of body firming. The only one approved by the FDA as truly suitable for developing muscle mass and burning fat without surgery. And, even more, combined with Venus Legacy, which in addition to helping collagen production, remodels, reduces cellulite, reaffirms and smoothes the skin of the whole body.
In any case, around here we all think that Tamara Falcó will be ideal with a few extra or fewer kilos, as long as she feels comfortable with herself.