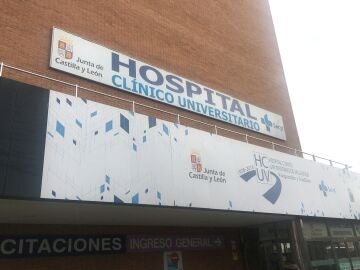 The national health system so much on everyone's lips due to its situation and the different protests that are being carried out due to the lack of professionals, it seems that it continues to give good news to Castilla y León. And it is that as the president of the Board, Alfonso Fernández Mañueco, repeats in each of his interventions, "Health is our priority", which is why he continues to demand a State Pact on this matter. Well, the only hospital in our Community that is going to participate in a national project to promote nursing research has just come to light.
This is the Hospital Clínico Universitario de Valladolid (HCUV), which has been selected from a total of 52 centers throughout Spain to participate in the 2023 call for the Nursing Research Challenge Project, coordinated by the National Association of Nursing Managers (ANDE). and that proposes a strategy for the implementation of actions aimed at promoting nursing research.
According to regional government sources, the objective of this call is to improve the quality of care for hospitalized patients through research. In this edition, 52 institutions have been presented, of which only 15 have been selected to be incorporated into the project, and the Clinic has been the only one in Castilla y León that has been chosen, obtaining the highest score and placing second, only behind the Clínica Universidad de Navarra.
This program is oriented towards innovation in nursing care research through six axes: talent detection, training; promotion of research in multidisciplinary and multicenter teams; incorporating the patient's perspective. Translation of results; resources for nursing research, and dissemination of knowledge. The objective of this initiative is to encourage the development of research projects led by nurses in health or socio-health contexts.