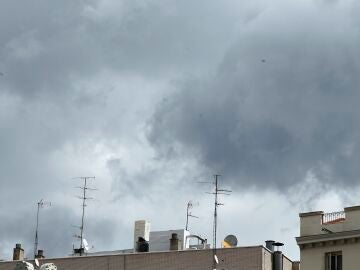 The Government of the Region of Murcia has reported, on its Twitter account (@regiondemurcia), that due to the heavy rains that are taking place in various parts of the Region, several roads have been closed to traffic for security reasons.
Specifically, the Mojón road, in San Pedro del Pinatar (RM-F33); the one that goes from Lorca to Purias (RM-621); Carmolí, Cartagena (RM-F54) and La Aparecida highway, Cartagena (RM-F35).
Likewise, the Cartagena City Council has informed through the same channel (@AytoCartagenaES) that the Camino del siphon is closed to traffic; the highway La Mina and Pozo de Los Palos; crossroads with boulevards in La Guía, N-332 San José Obrero, de Canteras, Los Nietos and El Carmolí; and the neighborhood of San Ginés.
Finally, the Murcia Local Police (@MurciaPolicia) has reported that in the municipality of Murcia, at 7:50 a.m., the Beniaján tunnel is closed; Salabosque path and Auditorium area; Lorca del Palmar street; RM-611 highway access; Rambla de Churra with Avenida Juan Carlos I, with Avenida de Alicante and Reino de Murcia; the Rambla del Garruchal (the roads affected are the path of the Marques de San Jose de la Vega, Avenida San Javier and Vereda Rincón del Gallego); Algezares road confluence with Costera Sur; and Beniaján tunnel.