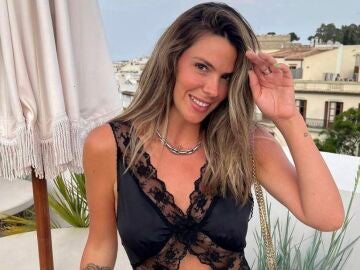 Worry. This is how you could define the state of mind of Laura Matamoros yesterday. Her youngest son, Benjamin, had to undergo a small operation to correct a problem in her tear duct. A very frequent intervention in babies born with a closed tear duct, which prevents them from having tears.
"Today they do a small operation on the baby. They open the tear duct… You don't know what anguish I have right now," the "influencer" highlighted in her Instagran stories, somewhat anguished.
"I know that it is in the best hands and that it is a very common operation and that nothing will happen, but I am still in anguish," wrote Matamoros.
After the operation, she herself reported that everything had gone as expected. "Already at home. She has gone well, she has woken up from the anesthesia quite uncomfortable, but it has passed quickly."
"What anguish I have been through… The intervention has been very fast, the worst is the process and the anesthesia," he wrote next to two photos with the little one.