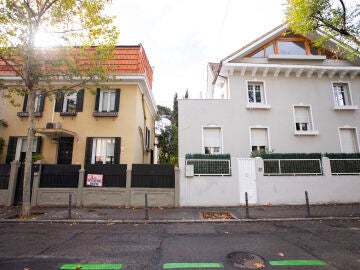 There have been no surprises. What is known has been similar, very similar, to the data from last year. Madrid concentrates the richest neighborhoods in all of Spain. According to the National Institute of Statistics (INE), El Viso (40,815 euros), Recoletos (37,067 euros) and Castellana (36,660 euros), the three neighborhoods of the capital, are at the forefront in level of income per inhabitant and multiply by seven the lowest incomes, located in Seville, specifically in the Polígono Sur (5,816 euros).
This is indicated by the Urban Indicators report published this Monday by the INE. In this study, which adapts to the national level the content of the European Urban Audit project, whose objective is to provide information on living conditions in the main cities of the EU and the candidate countries, 10 of the 15 wealthiest neighborhoods in Spain are in Madrid, four in Barcelona and one in Vitoria.
The aforementioned Madrid neighborhoods are, after El Viso, Recoletos and Castellana, those of Piovera (fourth with 36,045 euros), Nueva España (fifth with 34,317 euros), Almagro (sixth with 33,101 euros), Aravaca-El Plantío-Valdemarín (tenth with 30,073 euros), Palomas (eleventh with 29,573 euros), Niño Jesús-Los Jerónimos (twelfth with 28,864 euros) and Hispanoamérica (thirteenth with 28,417 euros).
Alarcon
As for municipalities, they repeat again leading the highest incomes, Pozuelo de Alarcón (Madrid), with 26,009 euros; Sant Cugat del Vallès (Barcelona) with 21,304 euros; Majadahonda (Madrid), with 20,672 euros; Las Rozas (Madrid), with 20,605 euros; Getxo (Vizcaya), with 20,292 euros, and Alcobendas (Madrid), with 18,684 euros.
In this classification, the city of Madrid occupies eighth place, with 17,059 euros, just after Donostia/San Sebastián, with 18,569 euros, and before Barcelona, ​​with 16,750 euros, and Bilbao, which closes the list of the ten municipalities with higher income, with 16,026 euros.