King Juan Carlos was very close to King Hussein II of Jordan, father of the current King Abdalá and grandfather of the crown prince of the Hashemite court. In fact, Don Juan Carlos and Doña Sofía included Jordan among the countries they visited on their honeymoon back in 1962.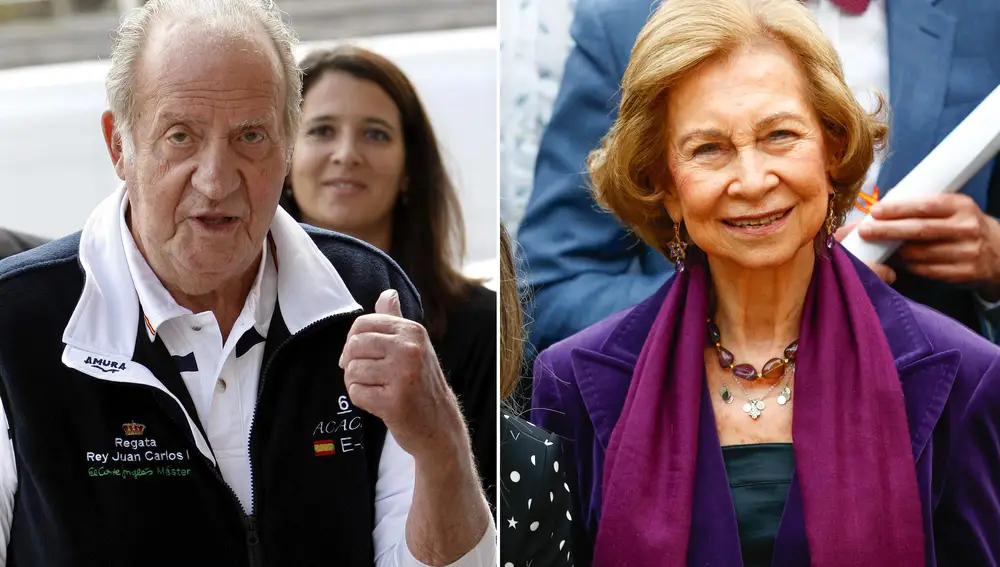 King Juan Carlos and Queen Sofia efe GTRES
King Hussein had reigned for ten years, and, as the newspaper El Mundo would recall, at all times, the Jordanian monarch treated him as head of state, despite the fact that, at that time, he was still a pretender to the throne.
This friendly relationship between both royal houses has been maintained over time to the present day. That is why it is not surprising that, as confirmed by "Hello!", Don Juan Carlos and Doña Sofía will attend the wedding of Crown Prince Hussein (grandson of the late King Hussein and son of King Abdalá II) and his fiancée Rajwa on June 1.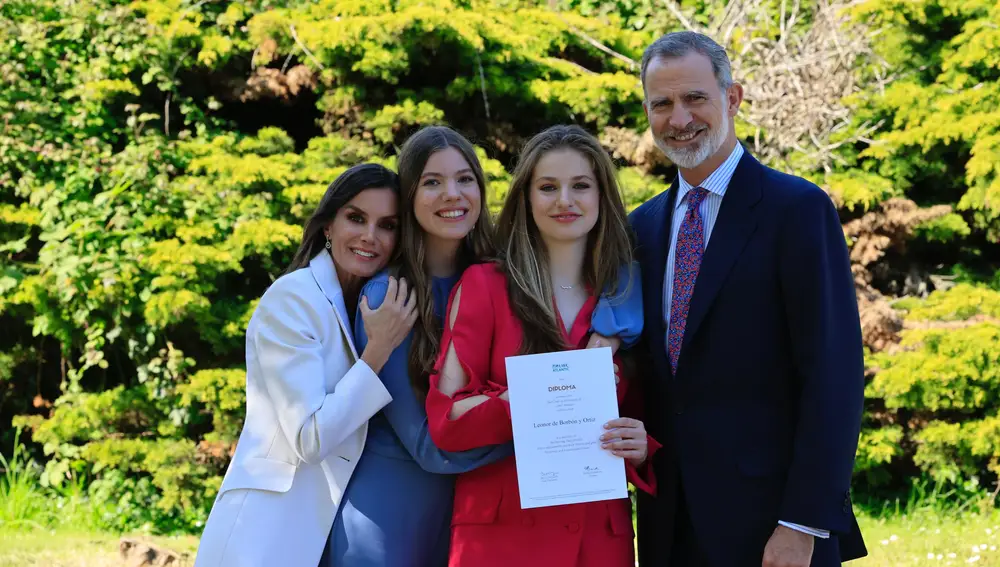 The King and Queen of Spain pose with their daughters during the graduation of Princess Leonor Casa Real
Despite the fact that other royal houses have already confirmed their attendance, such as the Swedish, Danish and the Netherlands, it is unknown if the kings Felipe VI and Letizia, with or without their daughters, Princess Leonor de Borbón and the Infanta Sofía, will attend the ceremony at the Hashemite court. Princess Eleanor has just graduated from the UWC Atlantic College of Wales, so she is already enjoying her summer vacation before starting her military training next August. And the Infanta Sofía is also about to finish the school year.