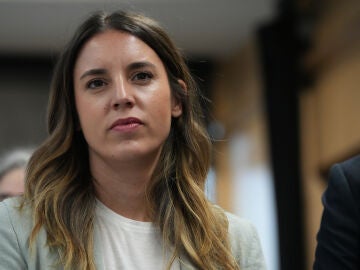 The racist insults to the Real Madrid player Vinicius Jr. have jumped from the pitch to the national debate, capturing political reactions, in the final stretch of the electoral campaign. So much so, that the press conference after the Council of Ministers has been capitalized by questions on this issue to the Government spokesperson, who has worked hard to defend that there is no impunity for this type of action.
"In Spain this type of behavior does not go unpunished, it is persecuted and punished", he assured, to point out that those that are confined to the field of sport "have been regulated for a long time", so the Executive is not considering supplementary legislation to tackle them. Isabel Rodríguez has assured that, in fact, the persecution of these actions in sport dates back to 2007 and "we have inter-ministerial organizations to follow up". "It is necessary to distinguish the actions of the internal regime of sport, from those that have to do with the common regime", she pointed out to reiterate once again that "these acts are prosecuted and punished".
However, this position contrasts with that of the Ministry of Equality. Minister Irene Montero acknowledged before her Brazilian counterpart that racism "is still structural discrimination" and not isolated events. "It is deeply rooted in our culture, our way of doing politics or living together," said the head of Equality.
Montero and the Minister of Racial Equality of Brazil, Anielle Franco, signed a Memorandum of Understanding between the two departments at the beginning of May for the promotion of racial equality and the fight against racism, racial discrimination and other related forms of intolerance. "We have a lot to learn from Brazil and other Latin American countries to improve access to public policies for the population and ethnic groups that suffer the most discrimination," stressed the minister, in whose words, the Lula da Silva government "is today a hope".
In addition, due to the recent controversy, the Ministry of Equality has launched a joint communication with its Brazilian counterpart, which Moncloa sources claimed this morning to ignore. In it, racism in sport and the violence that it generates is condemned "roundly and absolutely", which constitutes a "serious violation of human rights and perpetuates inequality and discrimination in all areas of society".