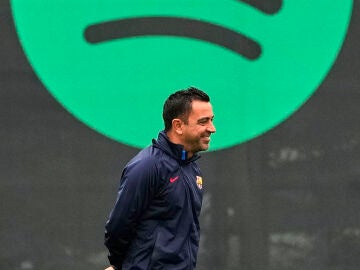 Barcelona will visit Valladolid tomorrow, Tuesday May 23, who is risking his life, but in Xavi's press conference there was much talk of racism after the unfortunate incidents in Mestalla in Valencia – Real Madrid. The Barça coach was clear: "Unfortunately there are cases of racism and it is a shame, that in 2023 this happens is sad, it is unfortunate. We condemn any act of racism on any field or against any player. This is not about shields or teams, it is about people and we must condemn any act of racism like the one at Mestalla against Vinicius. And Valencia is doing it, they are trying to identify people, "he said first.
And it turned on when he explained what measure he would take: "I am working, and it has been accepted, I don't know why, it is the only sport in which insults are accepted. I am working on the bench and they call me 'son of such'. I don't see any baker go through that, or any worker, or any journalist… Or maybe yes, but in the world of football. I think it's time to stop all this: "If there are insults, get out, don't play." I think it is a message for the president of the League, of the Federation… All this must be stopped. Why do I have to put up with an insult? No teacher is insulted. Or you insult a worker, a brick falls on your head. Well, this is so, you have to impose yourself. It seems fine to me: "Insult, the game stops, we don't play." I think it's time. I don't have to put up with insults, impudence during my working hours… I've always thought so, what happens is that it wasn't my turn to command. Now that I have more 'media power' (he makes the gesture of quotation marks with his fingers), I'll take the opportunity to say it".
"It's not up to me to decide," he said when asked what common measure he would propose to try to end this type of situation. "Get together, and get tough on this, I think it's an educational issue, educate people in some way that they don't go to a soccer game to insult. I don't go to a play to insult, if I don't like it, then I'm going, but I don't insult; or insults to the referee, for example. I think it is an educational issue, it is not positive for society, "he continued.
"Spain is not racist"
Another question for the coach was whether Spain is racist, as the Brazilian footballer said on his social networks: "I don't think we have to get to the point of saying that Spain is racist or the League is racist, but there have been acts of racism and these They are the ones to be condemned. When they tell us that the coach, the player, they should be examples for society, but if we are in an environment where they insult us and tell us everything, it is very difficult to become an example, and not rebound, and not get angry… This is what happens to Vinicius. And not only Vinicius, any footballer must be defended and try to have a favorable environment, and we don't have it in the world of football and that's sad. There are always cases, but I wouldn't say so much as that Spain is racist."
Episodio Eto'o
"I was not at La Romareda, I lived it from home because I was injured… The game has to be stopped, this has to be stopped, I don't care if it's Eto'o or Vinicius, this has to be stopped", he said about the similar situation that his former partner Eto'o experienced in 2006. "And beyond racism, insults, contempt, it is that we professionals do not have to put up with this type of situation. It's very disgusting. It's in football, in basketball it happens less, in tennis nothing, in golf… We have to stop the game and we go home. I see it that way. The shirt doesn't matter, it's not because of Madridismo, if Vinicius is a person before he is a Madridista. It's not Vinicius, it's defending the soccer professional. If this serves to have a before and after…", Xavi opined.