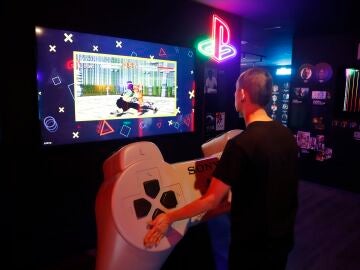 The ultra-indendentist entity Plataforma per la Llengua has begun to work to ensure that video game consoles "incorporate the Catalan language into the graphic interface and recognize it in their video game stores with a specific label" as some consoles already do.
In a statement, they assure that they have already had initial contacts with the sector and have the support of the Generalitat's Language Policy Secretariat, as well as several video game companies. The will now of the entity is to meet soon with those responsible for the video consoles to "convince them of the advantages of including Catalan in their products and to advise them in the process of incorporating the language if they consider it appropriate".
They add that "the inclusion of Catalan on sales platforms, both in the form of a label and in the interface, represents an important opportunity for the growth of the language in the field of video games. Thus, if the platform recognized the language and allowed the user to choose it as the preferred language, it would cause the videogames to run directly in Catalan, if the videogame included it. This inclusion, in addition to promoting the consumption of video games in Catalan, would also mean a boost for the dozens of companies around the world that already incorporate Catalan into their video games".
The initiative of Plataforma per la Llengua to ensure that video consoles incorporate Catalan is part of the work carried out by the entity's video game commission, which, having analyzed the situation of the language in this sector, thought it appropriate to prioritize the inclusion of Catalan in the consoles. "Lately, video console companies are increasingly emphasizing the accessibility of their products, and the inclusion of Catalan would be one more way of advancing in this area," they point out.