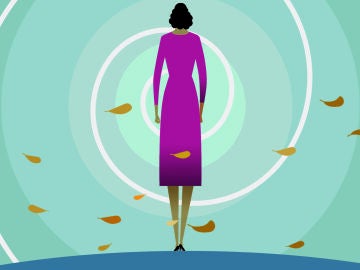 Saint Sebastian of the kings. 10.30 a.m. Monday February 17. Entrance to the A3 Media complex. At 11:00 a.m. Laporta is going to give a press conference on the Negreira Case.
I come from Barcelona ready to defend the honor of Barça to what is reasonable. In Al Rojo Vivo de Ferreras. Very difficult mission. Because the matter brings them. And what is reasonable in this case enjoys a narrow margin no matter how much I give free rein to my colors.
I walk with my mobile, head down. Messaging with Laporta's direct entourage. To know the last hour. I ask you to give me details, a convincing story, to give me weighty arguments that invite me to believe that everything is an exaggeration. My head insists that the matter is shady but my heart leads me to an act of faith. I don't know yet, but I'm going to see Josep Pedrerol who also claims to be from Barça.
And then suddenly, just as I raise my head to climb the control access steps in the A3 Media complex, she appears. Dazzling. I nearly fell flat in surprise. Or she runs me over, taking a lighter and more determined step than my absent-minded stride. Her entourage invites me to make way. Some beefy guys carry her on the air. She wears a striking mauve dress. Or purple. Or lilac. A radiant sun receives it at its exit. shine. For a moment I hesitate to force a greeting. I have been told that she is charming, informal and sociable. But I abandon the idea out of modesty, although for a moment she seems to be scrutinizing me. Or of course I still imagine it.
He stops in front of a black car that is waiting for him. There are two official cars. Robust. He meditates for a few seconds before getting in the car. She smiles, comments on something and, determined and elegant, she finally gets on the back. And without further ado, she vanishes. She comes from an interview on Antena 3. I distinguish and greet Santi González, the director who has led A3 to lead the audience. He also seems pleased with the visit.
Well, finally I have come across Isabel Díaz-Ayuso, the most fascinating Spanish politician so far this decade. Julián Cabrera, Onda Cero's news chief, has told me on some occasion that one day he pulls strings for me to meet her. For now, my joy in a well. It will be that the good must wait. But I'm still on hold, friend.
She is, without a doubt, the Spanish politician who arouses the most interest in me. Because of her courage. Or maybe because she is a born winner. She is going to take the street elections and even she can allow herself to hesitate to VOX.
Although being honest, not with my vote. It is not a question of affinity. If I were from Madrid, I wouldn't vote for her either. Not even living in the Salamanca neighborhood. Where by the way my great-uncle had a flat. In Santa Engracia. My paternal grandfather also lived in Madrid. Three years. From 36 to 39. he This one came as a volunteer –he was lame– to defend the Republic. In other words, with those credentials, the distance seems insurmountable to me.
There is no ideological proximity. It is seduction. Fascination for daring and his jovial behavior. For the brash There is even something youthful about her. It would not surprise me at all if he also wins in Vallecas while the left entertains us "with a clean pie." With another Díaz (Yolanda) and Belarra hitting each other. The interview that Yolanda gave to Évole shows that it is a battle without quarter. Where there will be winners and losers. Like in the Republican rear when they shot it.
There is an eternity left until the general elections. Those of Madrid are just around the corner and they are not going to have color. Or rather, yes they will. They will not be white. Not azulgranas. Of course. They are going to be purple.
Less clear is December. Or when they are. Why Pedro Sánchez continues to have options and grows in adversity. He has more lives than a cat. And bearing. If he manages to survive an electoral scenario that is adverse today, there is no doubt that then the possibility would open up for a woman to truly choose to be president of the Government. And she would be a Diaz, you judge which one.