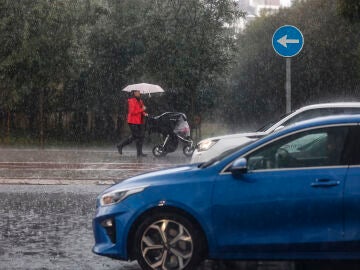 The DANA will make its strong entry into the Valencian Community this Tuesday. It comes from the south, so more virulence is expected in the Alicante municipalities. As a precautionary measure and given the forecast of heavy rains, the Department of Education has decreed the suspension of classes in the following municipalities.
Albatera Algorfa Almoradi Benejúzar Bigastro Callosa Catral Cox Elx Formentera Granja de Rocamora Jacarilla Los Montesinos Orihuela Pilar de la Horadada Rafal Rojales Redován San Isidro Santa Pola Torrevieja
The municipalities of Elche, Torrevieja and Orihuela anticipated the announcement of the Ministry and announced the suspension of classes in all educational centers scheduled for this Tuesday due to the orange alert due to strong gusts of wind, heavy rain and adverse meteorological phenomena that it has determined the Emergency Coordination Center of the Generalitat.
The mayor of Elche, Carlos González, has signed a decree this Monday suspending classes in public, concerted and private infant, primary and secondary education centers, as well as in the Music Conservatory and in the Official School of Languages, a fact that the councilor of Torrevieja, Eduardo Dolón, and the first mayor of Orihuela, Carolina Gracia, have also carried out.
The Alicante town halls of these three towns, which together have almost 400,000 inhabitants, have also suspended public-oriented activity in municipal sports facilities and will proceed to close public parks and gardens.
The detailed meteorological information in the State Meteorological Agency reflects the prediction of significant risk of rain and storms for this Wednesday with an accumulated precipitation of up to 80 liters per square meter in 12 hours.