Last Saturday, the Kings Felipe and Letizia and the Infanta Sofía traveled to Wales to accompany Princess Leonor on one of the most important days of her life. The heir to the throne has successfully completed her International Baccalaureate studies at UWC Atlantic College, and, together with the rest of her classmates, she celebrated it at an emotional graduation party that she left nice images of The Royal Family.
Doña Leonor thus ends her two-year stay in Wales, and she has a few months off until August 17, when the Princess of Asturias begins with a specific formation, divided between the Land, Sea and Air Forces. , which will last for a total of three years.
Meanwhile, the granddaughter of the Kings Juan Carlos I and Sofía will be able to enjoy a long season with her family and friends in Spain, and it seems that Queen Letizia has not wanted to wait to make up for lost time and catch up with her daughter. The wife of Don Felipe VI has cleared her agenda for the entire week after her daughter's graduation, surely with the intention of spending a few days off with her.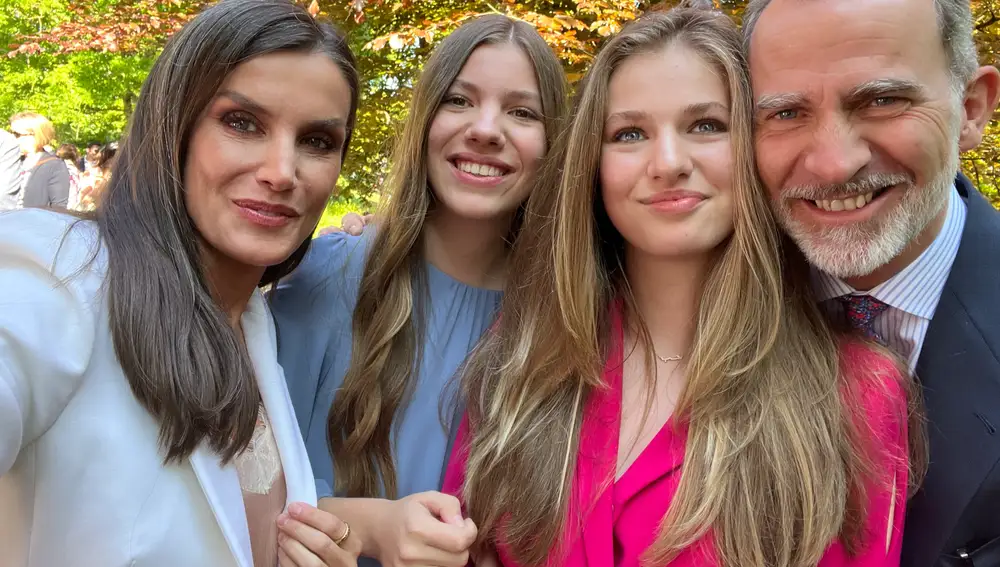 The message from Leonor's necklace at her graduation. Real home
It is unknown if Queen Letizia and Princess Leonor have returned to Spain, have stayed in Wales to discover the city together or have opted for another place to enjoy a week off.
For his part, King Felipe VI will return to work on Tuesday the 23rd, with a meeting of the Board of Trustees of the Leading Brands of Spain Foundation, which will take place at the El Pardo Palace.
Unlike her older sister, the Infanta Sofía continues with her classes at the Santa María de los Rosales School, and will not start her holidays until June 22, like the rest of the Secondary Education students of the Community of Madrid. After her, she will follow in her sister's footsteps and go to Wales to attend the International Baccalaureate at UWC Atlantic College.