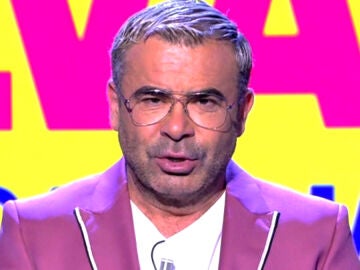 Nobody is going to save 'Save me'. The final destination of the star program of 'La fabrica de tele' has already been defined for more than two weeks: it is amortized and shrouded. Telecinco's evening magazine will come to an end permanently on June 23, as confirmed by Mediaset in a statement issued three days after Formula TV gave the exclusive.
However, it is palpable that the producer is reluctant to accept its cancellation. It seems that the different communication channels of 'Save me' on social networks are determined to make their followers believe that the program could have some kind of future. Through hints and subliminal messages, they try to generate a false debate about its possible continuity.
Last week the possibility was ruled out after being verified by different media with the different operators and platforms that showed no interest in broadcasting the program presented by Jorge Javier Vázquez.
Despite this, in the last hours, the environment of the production company, in which Mediaset has a stake, has hinted at the possibility that the group of Cuatro and Telecinco is reconsidering its decision and could choose to continue broadcasting 'Sálvame' although It was in pocket format, despite previous announcements.
However, this couldn't be further from the truth. Mediaset has categorically denied these rumors and has confirmed that the plans for the end of 'Save me' continue as planned. There is no president who takes out the orange handkerchief to pardon this burel.