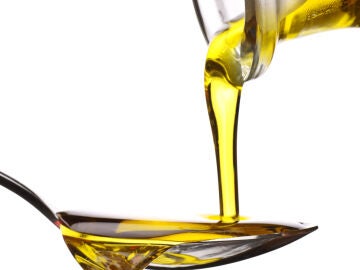 The alert for adulterated olive oil that led the Junta de Extremadura to immobilize 11 brands for an alleged crime against public health and fraud is more serious than originally reported. The General Directorate of Public Health of the Extremadura Health Service (SES) has received a report from the Fraud and Agricultural Quality Unit, which has interpreted the analytical results that were carried out on the oil samples.
The Food Safety and Environmental Health area indicated to FACUA Extremadura that they took 17 samples of the immobilized oils to analyze them at the Extremadura Agro-Food Laboratory, where organoleptic analyzes were performed on all the virgin oils (13) and physicochemical analyzes on the rest, concluding that the 13 samples of extra virgin oil have been classified as lampante, unfit for human consumption.
The Extremadura Health Service "in view of the physicochemical results" also detected that some of these oils withdrawn from the market were mixed with rapeseed, pomace or seed oil. To date, the General Directorate of Public Health has immobilized some 70,000 liters of these adulterated oils that were packaged in 5-liter plastic bottles.
The Junta de Extremadura informed FACUA Extremadura that Seprona has produced a report on the investigations that it has carried out in collaboration with the pharmacists and veterinarians of the Extremadura Health System, which has been brought to the attention of the Zafra Territorial Prosecutor's Office. Those responsible face a crime against Public Health.
FACUA Extremadura recalls that consumers who have purchased any of these affected products may take it to the corresponding establishment to request a refund of the price paid or its replacement with a new product in accordance with the regulations.