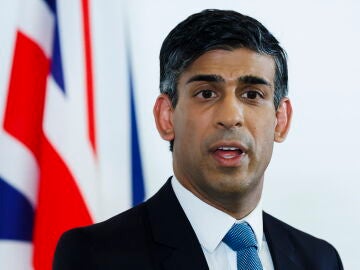 The Minister of the Interior, Suella Braverman, defended yesterday that she had not done "anything inappropriate" after the controversy created after the "Sunday Times" revealed that she tried to use her influence to avoid having to attend a course on "speed awareness". " for traffic offenders with which drivers are exempted from paying an economic fine and do not lose points on their license. If it is shown that she has broken the rules of good conduct (ministerial code) it could be grounds for resignation.
The matter began last summer, when he was not yet responsible for the Interior and held the position of attorney general. Braverman, representing the hard core of the Conservative Party, was caught speeding with her car on the outskirts of London, after which she was fined.
To get rid of the economic fine and avoid having points taken from her driver's license, the minister chose to attend the aforementioned course for traffic offenders. However, instead of attending in person or following him online – allowing the other participants to see her face and know her identity – she asked the organizers to manage an individualized one, just for her, citing security issues, to which they refused.
When they denied her that possibility, the minister turned to a political aide who, in turn, tried to persuade them to enable the private course. By denying her requests, the Tory politician, a lawyer by training, chose to waive three points from her license and pay the corresponding financial penalty.
It is not the first controversy starring Braverman, who has been accused not infrequently of wanting to position himself as the next leader at the cost of contradicting the prime minister, Rishi Sunak, even in public.
Labor opposition leader Keir Starmer yesterday called for "a full investigation" into the latest incident. "The usual consequence of breaking the ministerial code is that you have to leave," he recalled.