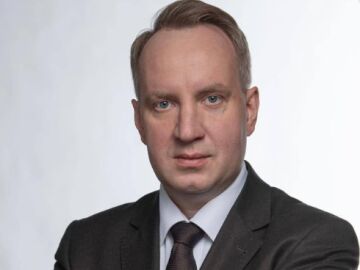 The Russian Deputy Minister of Science and Higher Education, Piotr Kucherenko, has died suddenly while returning to Moscow from Cuba, where he participated in the XX session of the Cuba-Russia Intergovernmental Commission. The Cuban president, The Cuban president, Miguel Díaz-Canel, conveyed his condolences this Sunday for his death. "It is with deep sorrow that we learned of the death of Russian Deputy Minister Piotr Kucherenko, upon his return to his country after the Intergovernmental Commission was held in our nation. Our deepest condolences reach his relatives, the Russian government and people," according to a message on Twitter.
According to The Moscow Times, independent journalist Roman Super said he had spoken with Kucherenko in the minister's office "a few days" before the journalist left Russia after last year's invasion of Ukraine. Both discussed in that meeting about Kucherenko's difficulties in leaving Russia and his own opposition to the invasion of Moscow. "It is impossible [para mí salir de Rusia]They confiscate our passports. And there is no world that would be happy to see a Russian deputy minister after this fascist invasion," Super recalled Kucherenko saying.
Several Russian officials and oligarchs have died under mysterious circumstances since the outbreak of the Ukrainian war. Late last year, The Atlantic dubbed this trend "sudden Russian death syndrome." One of the most high-profile deaths was that of the director of the Yakutskenergo energy company, Igor Shkurko, who was found dead in his prison cell after being accused of accepting a bribe. Among the suspicious deaths are that of Gazprom's head of security, Alexander Tyulyakov; Vladislav Avayev, vice president of Gazprombank, and that of Leonid Shulman, who worked at Gazprom Invest.
The plane where Kucherenko was traveling made an emergency landing in the Russian city of Mineralnie Vodi, some 1,500 kilometers south of Moscow, where a medical team tried to save the life of the deputy minister, confirmed a statement released by the Russian Ministry of Education and Science.
Kucherenko was returning from Havana, where he participated in the delegation headed by the Vice President of the Russian Government, Dimitri Chernishenko.