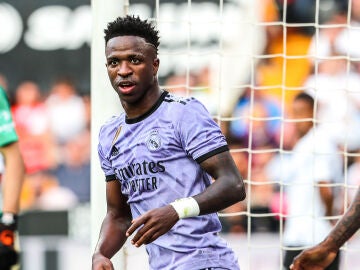 The "war" between Vinicius and Thebes is not over. After the president of the League responded to the Brazilian by accusing the competition of allowing racism, the Real Madrid player assures that he feels "attacked".
«Once again, instead of criticizing racists, the president of LaLiga appears on social networks to attack me. As much as you talk and pretend not to read, the image of your championship suffers. Look at the responses to your posts and get a surprise… Ignoring only makes you equal to racists. I'm not your friend to talk about racism. I want actions and punishments. The hashtag doesn't move me", has been the Brazilian's response on Twitter.
Before that, the president of the League had asked the Brazilian to find out before criticizing. Reactions to the Mestalla incidents have been numerous. From the support for Vinicius that they have shown from Ancelotti to Mbappé to Tebas's response or to the position of the Federation, which without going into details about the specific case of the Real Madrid player, calls for harsh sanctions for racist incidents.