Honda prices
The new price list of Honda in Greece, announced by the Sarakaki Brothers dealership for 2022, includes seven categories of motorcycles.
First in the price list and cheapest of all is the Honda CBF125F with a price of 2,880 euros, followed by the MSX125 and Monkey 125 with 4,000 and 4,100 euros respectively. The naked CB125R ABS reaches 5,490 euros.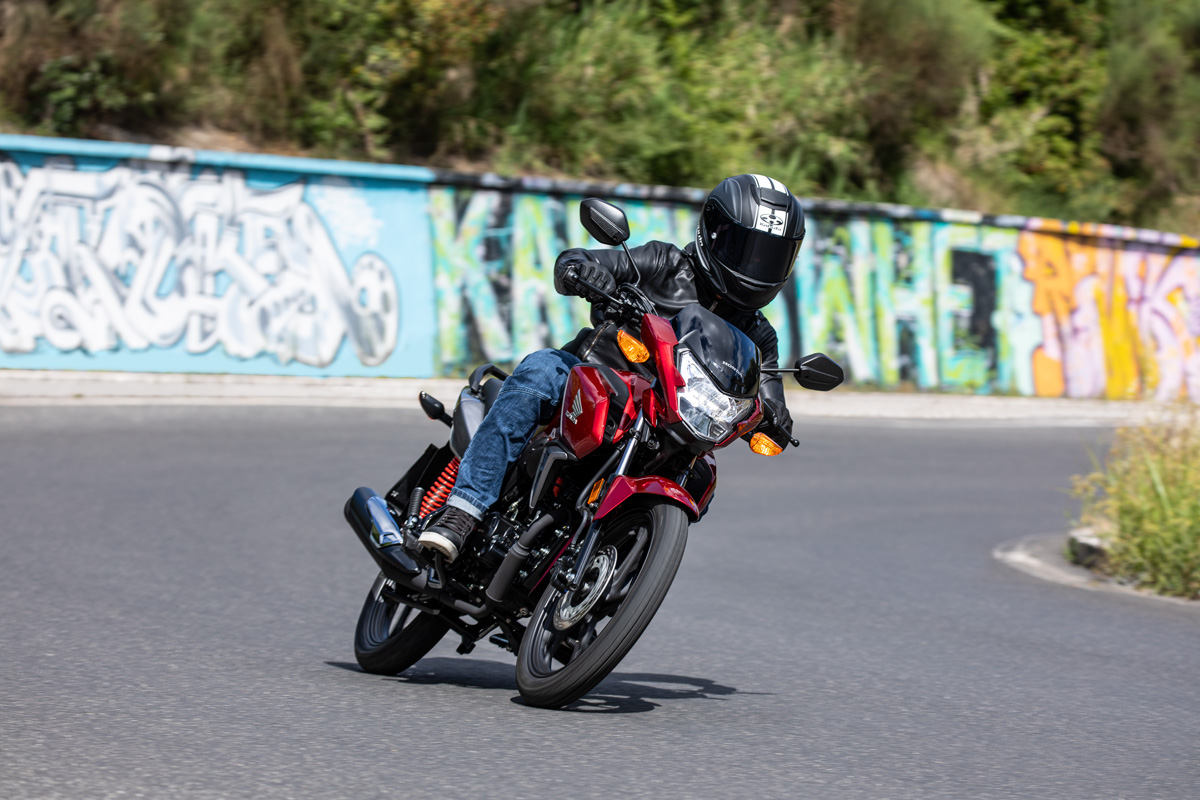 Going into the category of On-Off Adventure, the price list starts with the two CRF300, the "L" at 6,200 euros and the Rally at a price of 7,670 euros.

Next is the best seller Honda CB500X, which costs 7,850 euros, the two NK750, with the regular transmission at 9,100 euros and the automatic DCT at 10,390, but also the X-ADV 750 at 14,390 euros.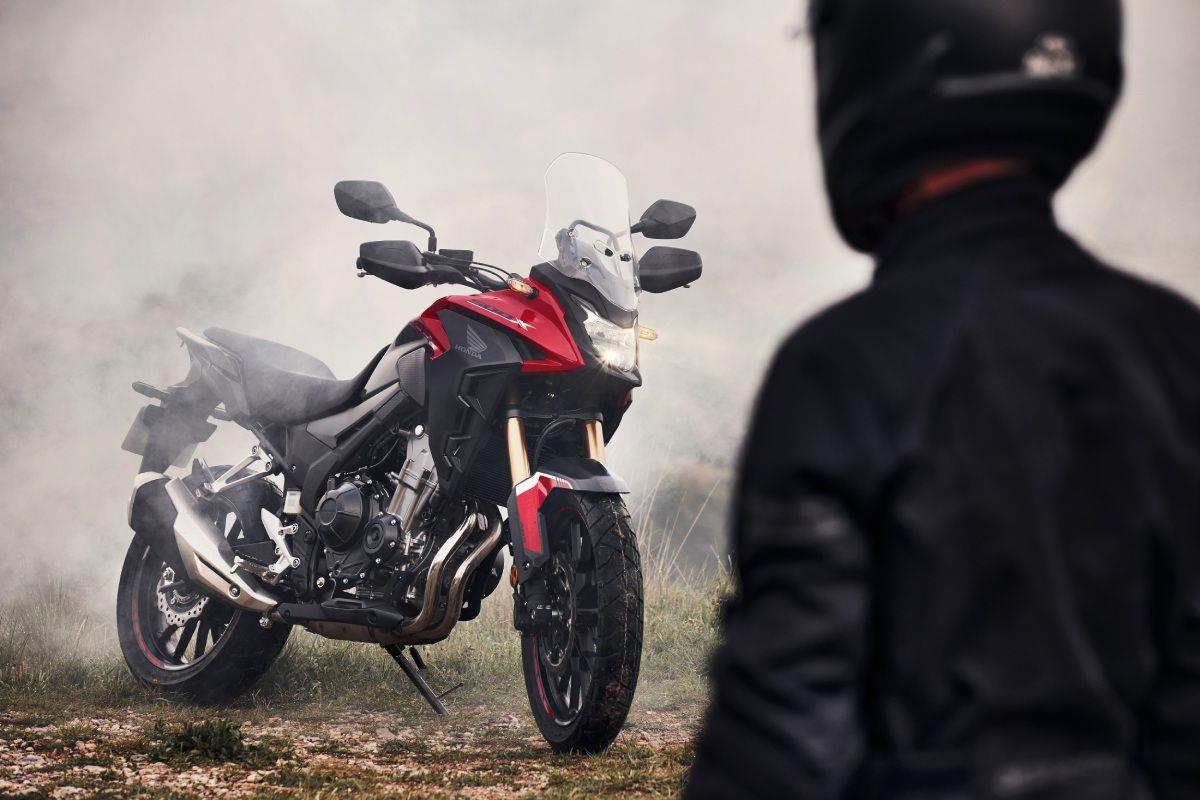 Then start the versions of the Africa Twin 1100 which are 12 (!) With prices from 15,850 euros for the simplest version, up to 21,550 euros for the Adventure version with the large tank, with DCT and electronic suspensions.

Then we move on to the Street category with eight models, the naked of the CB family and the cruiser of the CMX Rebel.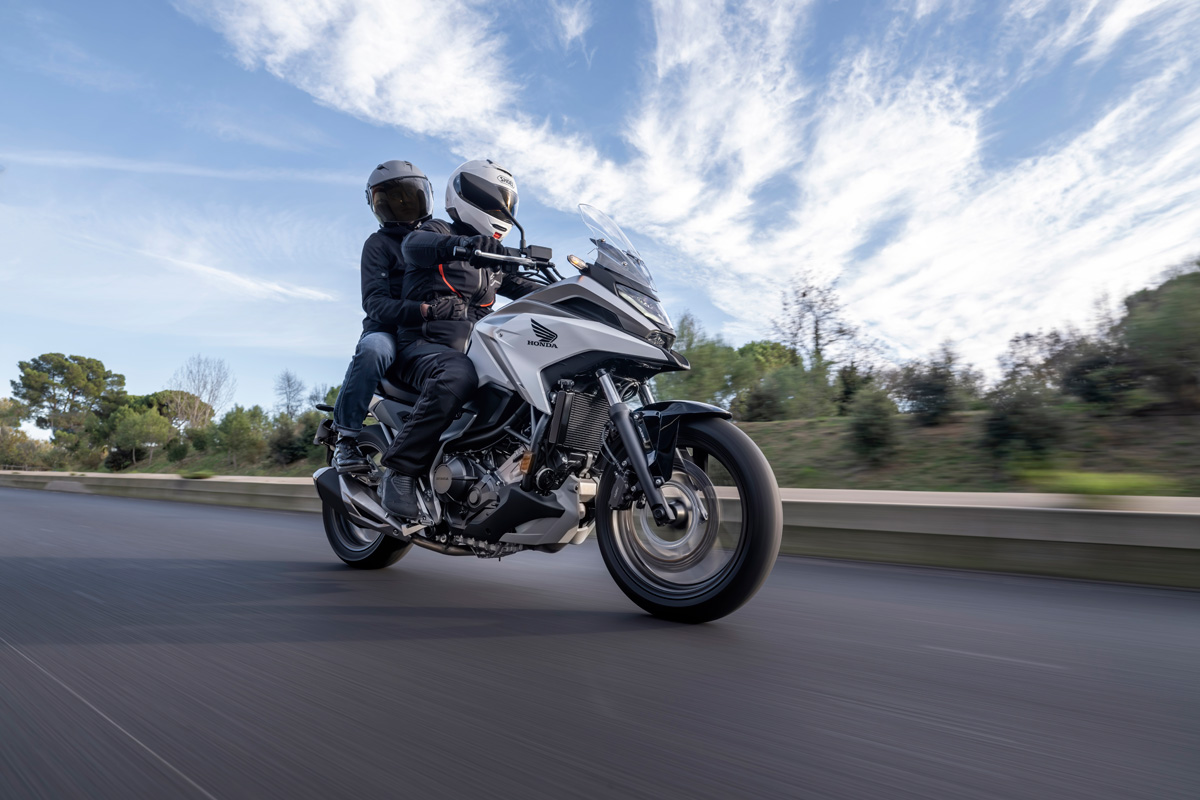 There are five models for the Sport Touring / Touring category, with the NT1100 from 16,000 to 17,400 in the first category and the three Gold Wing 1800 (from 32,700 to 42,700 euros) in the second, coming to Greece upon order.
The Supersport category has five models, a CBR500 with a two-cylinder engine, a 650 with a four-cylinder engine (there is also a special version with 35kW) and three CBR1000RR (ST, SP, and Anniversary), the last of which is priced at 32,000 euros.
Finally come the Off-Road models for motocross and enduro use, with prices starting at 9,400 euros and ending at 13,050.
More information: www.honda-motorcycles.gr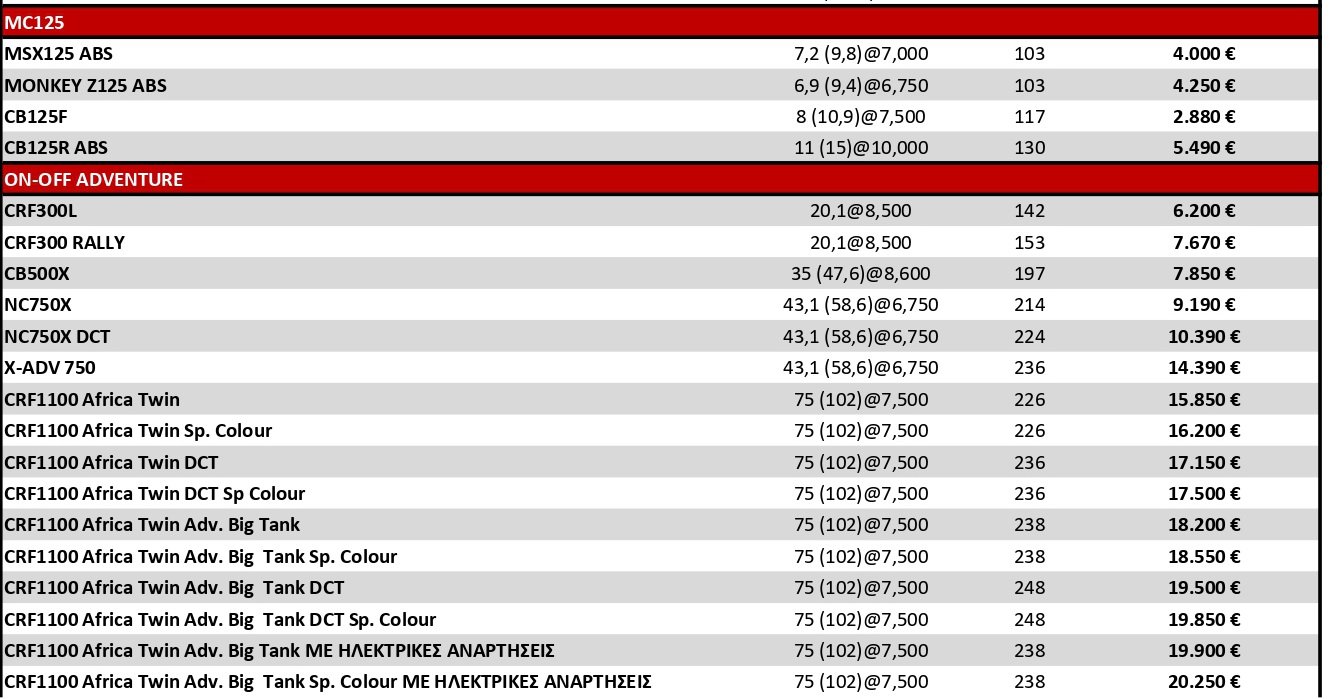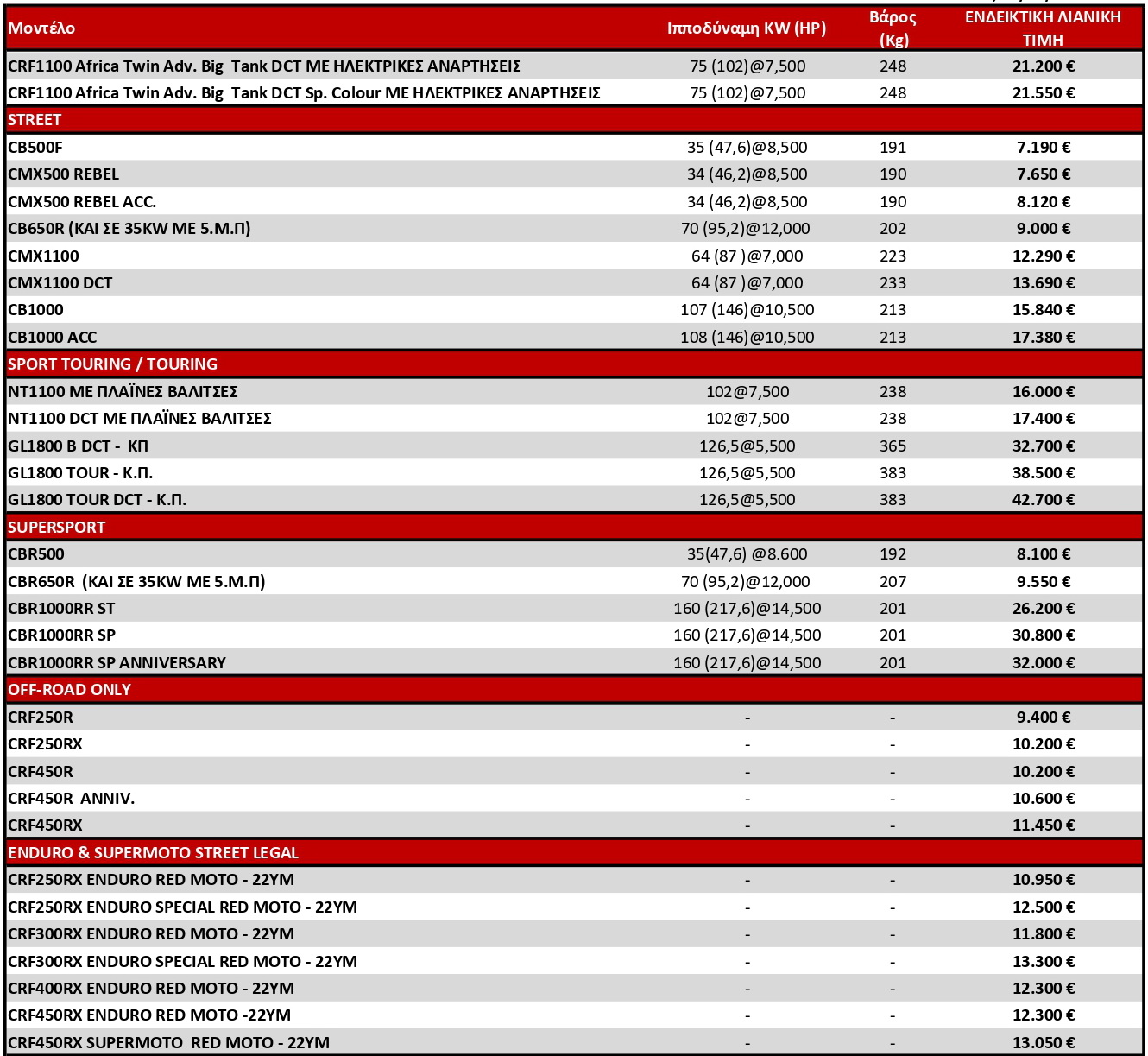 #Honda #prices #range #motorcycles #MotorBikegr

Source